Rent Today, Buy Tomorrow!
Posted by JC Torres on Monday, August 9, 2021 at 10:21 AM
By JC Torres / August 9, 2021
Comment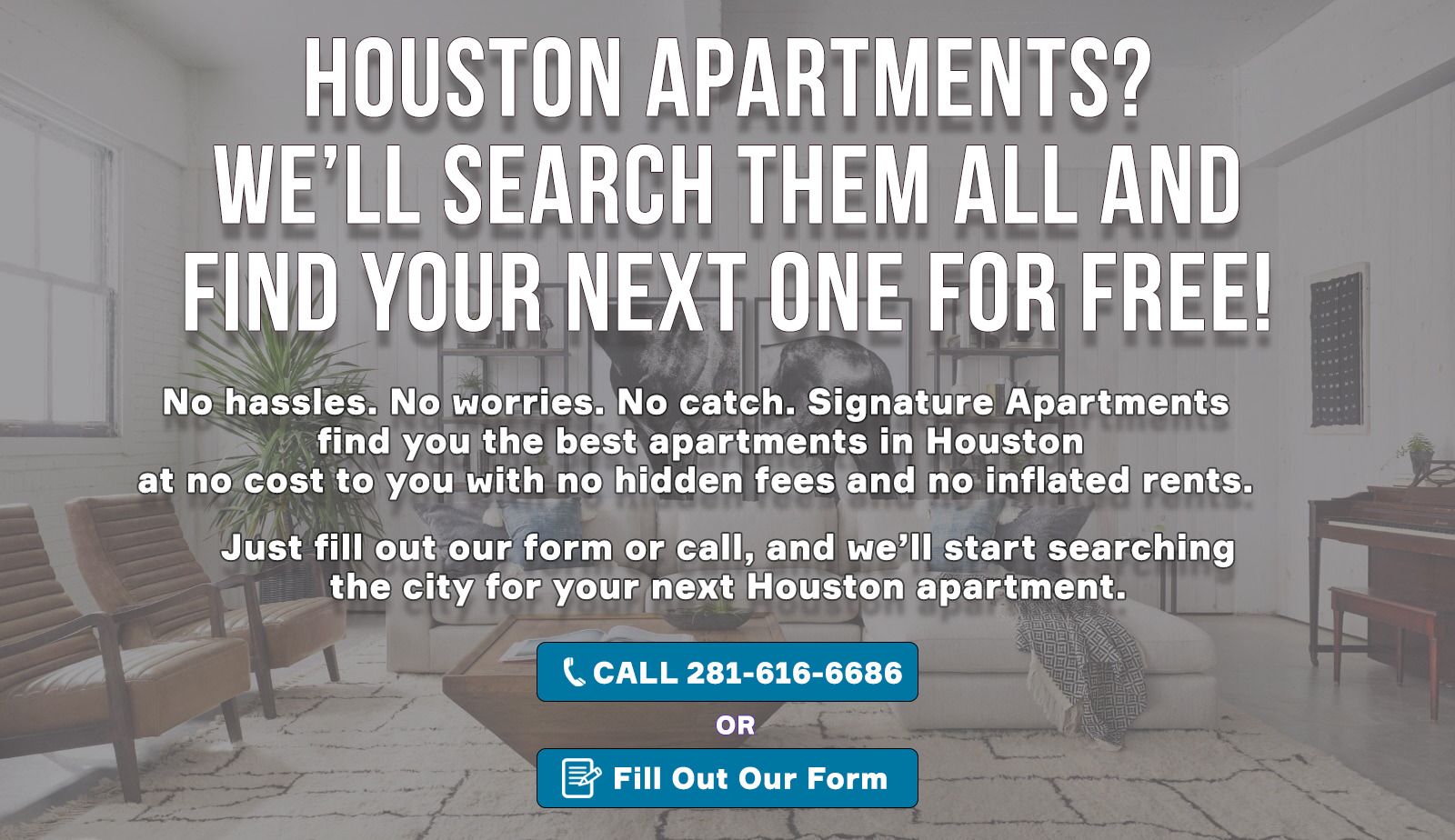 Most Apartment Finders in Houston
Don't Actually "Find" Anything For You
If you've tried an apartment locator service in Houston, TX, you've probably already realized that they're only apartment listings. A huge database full of rental after rental that YOU have to sort through yourself? That just isn't helpful.
And if you find a few that might be a good fit—you guessed it—YOU have to contact each management company to inquire about rent, amenities, and other details.
Then you have to schedule all those apartment viewings. (Hope they look as nice as they did in the pictures.)
But at Signature Apartments, we say, "Why go to all that trouble?"
Call 281-616-6686 or Complete A Search Form to get started.
We Find Your Next Houston Apartment
So You Don't Have To

How Our Apartment Finder Service Works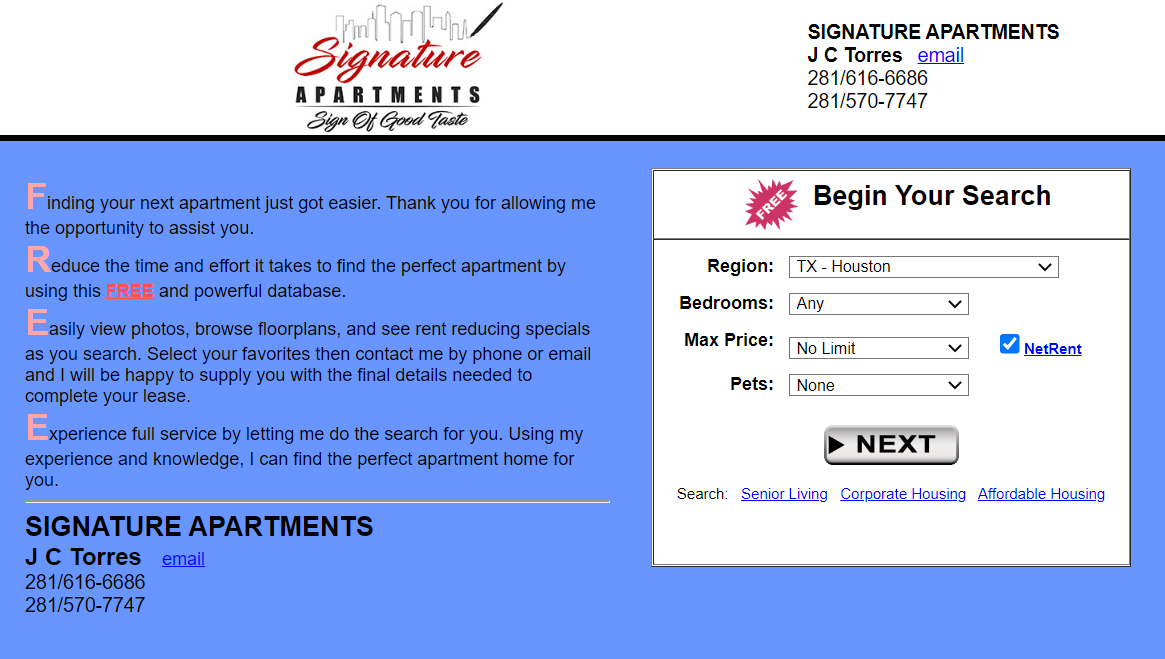 YOU'RE JUST FIVE STEPS AWAY FROM A NEW HOUSTON APARTMENT!
CONTACT US. Call us at 281-686-6686 or use the form below, and we will contact you within minutes to start your apartment search.
LET US GET TO WORK. We send you a personalized list of ideal apartment homes based on your needs.
REVIEW YOUR LIST. Compare the properties we sent and tell us which ones you're interested in. (No matches? We'll do it again until you're happy!)
HAVE A LOOK. If you're in town, get ready for an up-close tour of your favorites. We'll make all the leasing appointments for you.
CHOOSE YOUR NEW APARTMENT! You've got it—your new apartment in Houston… And you didn't even have to search!
Rent with us and receive up to $100 rebate!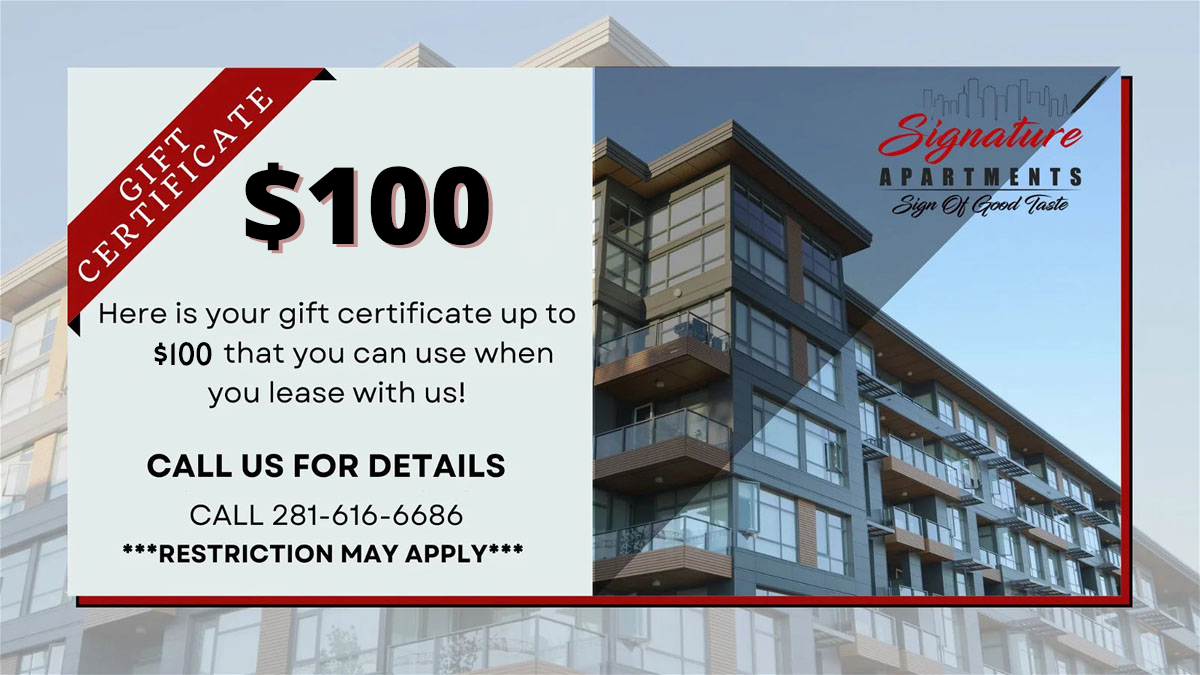 We do the legwork. You do the living!
To get started, call 281-686-6686 or Complete A Search Form to get started.
Signature Apartments also offers:
-CREDIT REPAIR
-OWNER FINANCE
-FREE MORTGAGE ANYLYSIS
Call us for more details
JC TORRES ~ Professional Real Estate Services
REALTOR®
2 8 1 - 6 1 6 - 5 2 0 2