Owner Financing 20% Down, No Credit Check
Posted by JC Torres on Monday, August 9, 2021 at 10:21 AM
By JC Torres / August 9, 2021
Comment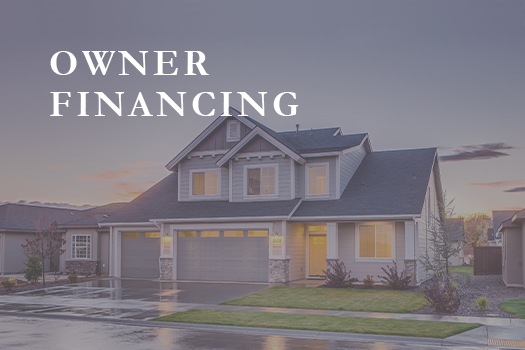 Welcome to Signaturehomesrealty.com, your one-stop source for Texas real estate including Houston, TX. With our system, you can buy ANY SINGLE-FAMILY HOME with owner financing with stated income as long as the home is in loanable condition. We help you learn how to buy with any credit when you don't qualify for a conventional loan.
State-of-art Property Search
Use our state-of-the-art property search, including an interactive map search, to find owner-financed homes for sale in Houston, TX. These listings are updated daily from the MLS.
And, for your convenience, be sure to register for a free account to receive email notifications whenever new homes for sale come on the market that match your specific criteria and save your favorite properties for quick and easy access whenever you need — it's fast, easy, automatic and FREE! With a Property Tracker account, you'll be among the first to know about the newest homes for sale in Houston, TX.
Owner Financing in Houston or anywhere in Texas
If you are struggling to get a conventional mortgage, our unique owner financing program can help you buy any home you want anywhere in Texas including Houston. You just need to save enough for a down payment. You can buy with any credit and stated income at a fixed interest rate for up to 30 years.
How Our System Works
Usually, owner financing comes with several strings attached. You may be asked to make a balloon payment and may have to pay prepayment penalties if you decide to refinance your mortgage with a conventional lender in the future.
In our system, there won't be any balloon payments and you can rebuild credit as your timely payments are reported to credit bureaus regularly. There won't be any prepayment penalties if you decide to pay off your loan before the amortization period.
Some other advantages of buying owner-financed homes in Texas including Houston with our program include:
Any credit score can work with our system
Stated Income
No Sourcing or Seasoning of Funds
No Time on Job Requirements
Self Employed OK
Foreign Nationals OK
Tax Identification Number OK
The fact that you are buying with owner financing doesn't make any difference in your home-buying experience. You don't need to spend days trying to find an owner-financed home. Our system takes care of this. You shop for a home just the way you would do when you buy a home with a conventional mortgage and can buy ANY home you want.
Owner-financed homes in Houston or anywhere in Texas for that matter are usually difficult to find because not many sellers are willing to extend financing to the buyer. They want to get the full proceeds from the sale on the closing day. But with our system, you can buy any single-family home with owner financing because the owner sells the home to an investor from our network in the traditional way and gets his or her full payment. The investor (not the seller) then owner-finances the home to you.
Usually, people selling owner-financed homes don't want to sell to a person with bad credit, but since you won't buy directly from the seller, you don't need to worry about your credit score.
Call us for more details
JC TORRES ~ Professional Real Estate Services
REALTOR®
2 8 1 - 6 1 6 - 5 2 0 2